AvaTrade Premium Members Get More
Join the AvaTrade inner circle and unlock a world of exclusive benefits and exceptional opportunities that can set you on the path to trading success.
Join the Elite – Go Premium
As a Premium AvaTrade member, you'll enjoy exclusive services that will enhance your trading experience:
Superior Services Benefit from top-rated VIP support, dedicated personal relationship managers, expedited withdrawal processing, and a range of additional perks!

Advanced Trading Tools Gain access to exclusive webinars, market insights from Trading Central, real-time volatility alerts, and quicker response times.

Favourable Terms Bid farewell to deposit fees and access special trading conditions designed to optimise your trading experience.
Become an AvaTrade Premium trader today and take your trading journey to new heights with these exceptional benefits!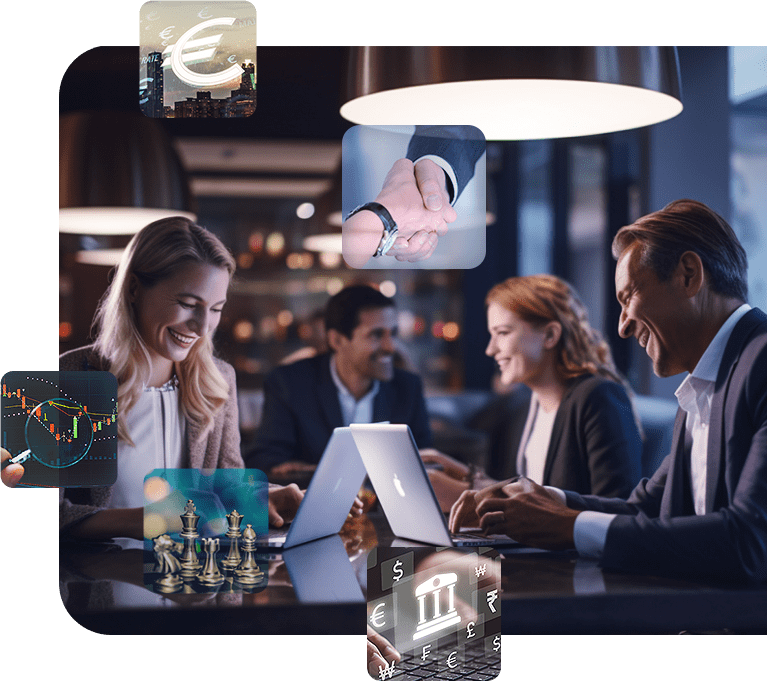 AvaTrade's Premium Membership - Offerings
Gain interest on your available margin/deposits
VIP Diamond traders* are eligible to receive interest rate payments on their free margin**:
o 1.8% EUR
o 2.2% GBP
o 2.7% USD
*Islamic accounts are excluded
**Rates may vary. Annual, paid monthly. Minimum equity – 10k.
Special trading conditions - Preferential trading conditions
24/7 AvaGuide chat support
Senior personal relationship manager
Front of queue for live agent support
Speedy withdrawals & deposits
Direct phone details of customer support manager
Live market updates- Trading Central
Automated trading solutions
Receive VIP market update newsletter
Guardian Angel - trading performance stats.
VIP hospitality - events, conferences, sporting events
AvaTrade Premium Membership FAQs
Diamond VIP clients can now receive the following monthly interest rates on their available margin:
o 1.8% EUR
o 2.2% GBP
o 2.7% USD
*Rates may vary. Annual, paid monthly. Minimum equity – 10k.
AvaTrade offers an extensive range of services and tools, but Premium Membership goes above and beyond, offering an elevated trading experience. Depending on your membership tier, you gain access to exclusive benefits that enhance your understanding of the financial markets. You'll also enjoy improved investment offerings, valuable information, and other advantages.
Yes, as a Premium Member, you often get early access or exclusive previews to new trading tools, platforms, and features before they are rolled out to the general membership. This allows you to stay ahead and leverage the latest innovations in trading.
Membership is based on tier levels which are evaluated per each client's cumulated deposits as of midnight GMT each day. Once you meet the tier balance requirement, you will be automatically accepted and see the change the following day. For more details about your tier and offerings, click [here] to schedule an appointment or request to be contacted by a senior account manager.
Membership upgrades are processed automatically within 24 hours of meeting the status requirement.
If you're using WebTrader or AvaTradeGO, you can easily confirm your membership status by checking it next to your username within your AvaTrade account. As a club member, you can also access your individual club Dashboard [here].
Absolutely not! Your tier level is private, so only you can view your membership status.